Swiss Chard: our proposals
Diversity, uniformity and purity.
These are the features that distinguish the SAIS catalogue dedicated to Swiss Chard.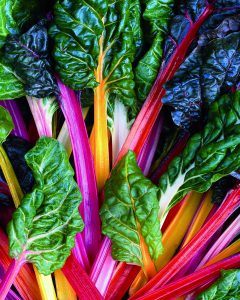 Diversity : the catalogue ranges from varieties from classic white coast, such as Candida and Argentata 3, to colorful and bright ribbed varieties such as Rhubarb Chard from bright pink ribbed, Bright yellow with beautiful deep yellow ribs and the multicolored Bright Lights, with ribs of different colors.
Uniformity: all the varieties have a high uniformity guaranteed by SAIS quality
Purity: the seed has a very high level of purity thanks to our internal quality system.
To learn more, click here: