New variety 2020/21: Round tomato 116120 F1
Today, we would like to introduce the new round tomato 116120 F1.
The trials, ended last season, highlight how the variety is suited to be cultivated in very different agronomic conditions.
The plant is vigorous, with high yielding even at the top where the sizing of fruits and the uniformity of clusters are guaranted .
The fruit is roundish, easy to coloring with deep and rbight red color at ripening.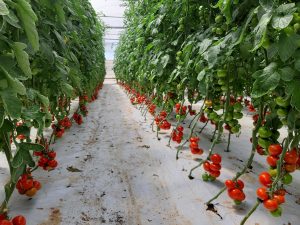 The pulp is firm, excellent the shelf life on the plant and at post harvest.
The resistance set is complete (HR:ToMV:0-2/Pf:A-C/Fol:0,1 IR:TSWV/TYLCV).