SPICY CHILI PEPPERS WHAT A PASSION!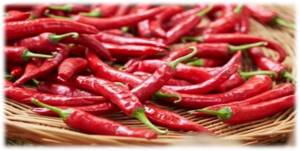 The world is full of hot pepper enthusiasts and the worldwide web offers many websites, social media groups, blogs, etc. where chili fans can easily find plenty of information and share their emotions.
Chili peppers are one of the basic ingredients of Mexican and Thai cuisine that have also spread into Western cuisines and have become some of the most required varieties for hobby gardening, grown onto balconies or into gardens and used as spice for flavoring sauces, oil, spice powders, pickles and so on.
Hot pepper have been classified into 5 botanical species (Capsicum annuum, Capsicum frutescens, Capsicum chinese, Capsicum  baccatum, Capsicum pubescens)  which have originated a huge number of varieties "for all tastes", grown in pots or in open soil.
The extravagant appearance of the fruits but above all their spiciness makes the chili peppers stand out from each other.
What causes the burning taste is Capsicin, an alkaloid that "disturbs" the receptors of the tongue which is mostly concentrated in the placenta and seeds of peppers.
Chili peppers are recognized to have beneficial properties, thanks to their antibacterial, antioxidant and vasodilatory action, like for instrance the reduction of the risk of cardiovascular diseases.
On the other hand, they are not recommended for those suffering from esophageal, gastric and intestinal pathologies.
The Scoville scale measures the degree of spiciness, giving rise to spiciness ranking and takes its name from the American pharmacist who created the SHU (Scoville Heat Union) measurement unit.
Peppers can be classified in a range from zero (sweet peppers) up to 16 million (value of pure capsaicin).
Some extremely hot peppers are even banned in the kitchen!
Carolina Reaper is considered the spiciest or one of the most spicy varieties among the chili peppers available on the market, rated with approximately 2,200,000 SU, followed by Trinidad Scorpion with approximately 2,000,000 SU, by Naga Morich with approximately 1,000,000 SU and by Bhut Jolokia, Habanero, Thai Dragon, Jalapeño, Cayenne and so on.
One curiosity: milk is recommended to relieve the burning sensation in the mouth after tasting chili pepper, thanks to its casein content which has the property of removing capsicin.
Below are the main varieties of hot chili pepper distributed by Sais:
HABANERO ORANGE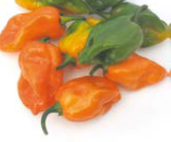 HABANERO YELLOW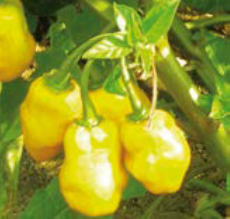 HABANERO RED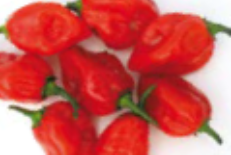 HABANERO CHOCOLATE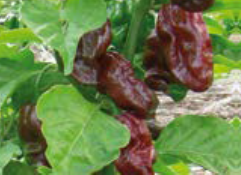 HABANERO WHITE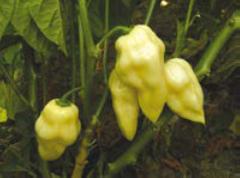 CAROLINA REAPER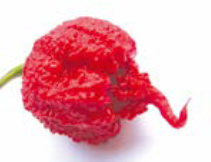 TRINIDAD MORUGA SCORPION RED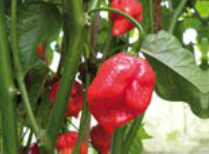 TRINIDAD MORUGA SCORPION YELLOW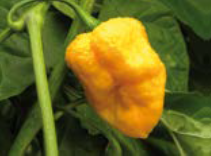 NAGAINA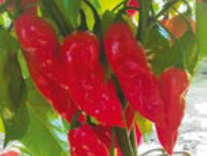 NAGA MORICH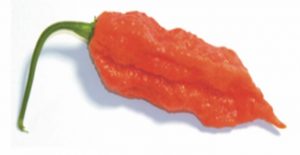 NAGA MORICH CHOCOLATE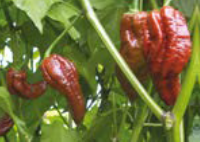 BHUT JOLOKIA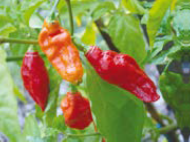 JAMAICAN SCOTCH BONNET
ACRATA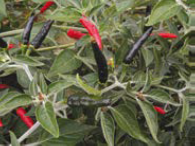 FATALII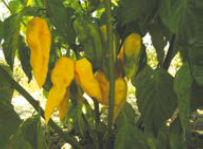 DA NEYDE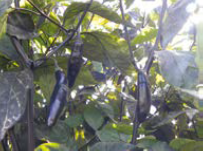 TABASCO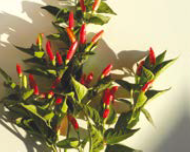 for the complete range, see the relevant leaflet –