Sais Au producer continues to gather approval in Mid Asian Markets
Even on 2023, Au Producer positively impressed Mid Asian growers for hits high yield and nice fruit quality .
This picture has been sent to us by our distributor Mr Ulugbek , President of UN AGRO – Uzbekistan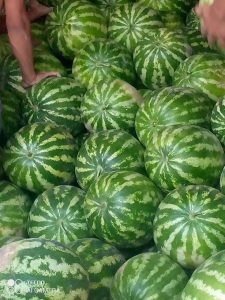 Eggplant Ninfa f1 good performance on extreme high temperature conditions in Al kajr – Saudi Arabia
Our Saudi Arabia distributor Al Areen Company  forwarded us this video that reports Ninfa F1 grower high satisfaction .
Adaptability to temperatures above 50 C , maintaining unchanged black color and firmness impressed the farmer. The grower states that open field production is of high quality like greenhouse grown yields.
High yield and attractive fruits for Sais squash and eggplant varieties in Greece
George Georgiou, president of the Greek growing company Agroset has been well impressed by the qualities shown by Sais Squashes and Eggplants.
Squash Gringo f1, a greyzini type compact plant, has shown out to be very productive especially in early winter period, at the beginning of spring and from the end of summer to autumn, in greenhouse or on open field.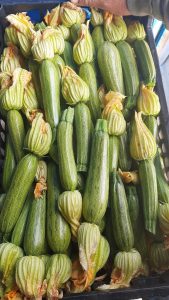 Eggplant Ninfa f1  has proved out to be a strong vigorous, high yield plant, producing thornless fruits.
The plant does not fear very hot summer conditions and is very productive, not only in  in open field but also in greenhouse.
Eggplant Ninfa f1 fruits are elongated, teardrop-shaped, with a very attractive black shiny color skin, without seeds and are tasty and  suitable for various cooking methods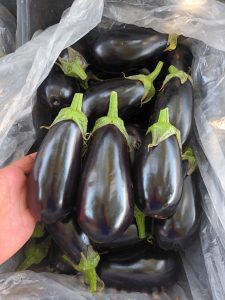 Eggplant Luna f1 has confirmed to be a medium vigorous plant with short internodes, very productive. Its fruits are oval, with an attractive white color skin and an excellent taste.
Eggplant Ariane f1 has proven to be a strong, very productive plant without thorns. Ariane's fruits are elongated and with a deep black attractive skin.