EGGPLANT MARKET: PRODUCTIVITY AND LONG SHELF LIFE ARE THE PRIORITIES. OPPORTUNITIES FOR COLOR DIVERSIFICATION.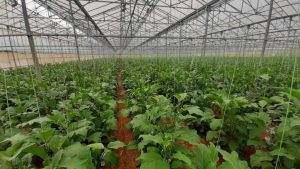 Eggplant is a vegetable widely grown around the world, mainly in warm regions due to the poor tolerance to low temperatures.
According to FAO reports, the world's largest producer of eggplants is China, with around 35.6 million tons produced per year, followed by India.
In the Mediterranean basin, another important region for production and consumption of eggplants, the scene is dominated by Turkey while in Europe the record producer is Italy with around 310.000 tons produced in 2020 followed by Spain. Other important producing/exporting countries in the world are Netherlands and Mexico.
The varieties of eggplants most cultivated in Europe are the round black oval and the black oval, both with a green calyx.
In the Mediterranean area, the elongated and half-long green calyx eggplant varieties are also widespread besides the round oval ones.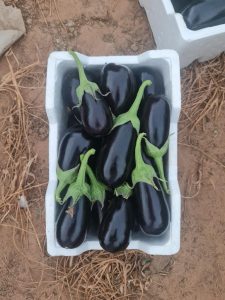 The most important features sought by eggplants growers are high production and long shelf life. The unprofitable price trend of this vegetable has consequently accentuated the demand for very productive varieties with long-lasting fruits.
The SAIS varietal improvement program is targeted towards this direction for the black-skinned varieties with an elongated, half-long, oval and round-oval green calyx, also combining a glossy black color even at high temperatures and a green calyx without thorns.
SAIS varieties TETI F1 , ELETTRA F1 and ARIANE F1 have stood out in Romania, Bulgaria, Greece, Turkey, Iran, Morocco, Algeria, Argentina and in the USA for their excellent appearance, bright glossy color and production yield.
The new varieties NINFA F1 and GIOIA with a more oval shape are widely appreciated in the countries of the Middle East and Central America for their high production and fruit quality.
A few years ago, the black eggplant program was combined to a program of development of colored eggplants, partly starting from Italian regional types.
Along this line, Sais has created the varieties LUNA F1 (white), ROXANNE F1 (striped), ROSANTICA F1 (white fruit with pink shades, typical of Rome), ROSABELLA (round purple fruit, typical of Florence), Niobe F1 (round purple fruit with dark purple calyx and white undercalyx, typical of Sicily).
These hybrids have performed very well both on markets where similar OP types exist, giving high production, and where they represent a novelty with a differentiating value, also confirmed by good culinary use.