Tomato POPPY F1: the midi plum by SAIS
Today we would like to talk about our midi plum tomato, POPPY F1.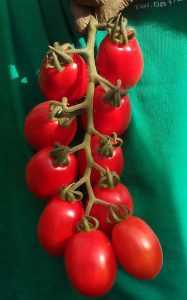 The very vigorous plant and the regular distance of internodes allow to deal with high temperature without a drop of fruit-settingand without expensive agronomic activities.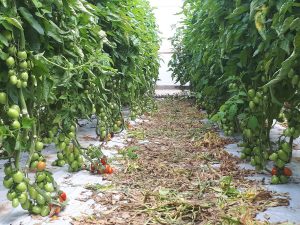 The vigor of the plant support very well the two branches, suggested practice to well set the vegetative-productive balance, furthmore the vigor of the plant helps to avoid the BER problems on the fruits.
The fruit is oval, depp red coloured, very bright with dark green calyx. The pulp is very firm and with good shelf life. The taste is excellent.
The size of the fruit remains unchanged even on high clusters guaranteeing the achievement of a high yield.
Good the resistance packet (HR:ToMV:0-2/Fol:0 IR:TYLCV/Ma/Mi/Mj).